Why Schlosser & Associates!
Family Business Values / Standing the Test of Time
We understand that companies should be so much more than "What They Do".  While our technical expertise is certainly a major factor in our growth, it is no less true that many companies possess technical knowledge.
The primary reason for our seven decades of success has been our commitment to the timeless ethical standards that have been at the core of "Who We Are" from the beginning.  Simply stated, we treat our employees and customers as we would want to be treated.  Like our customers, we are consumers in our daily lives; we don't sell things that people don't need or want.
That's why many of our customers (and employees) have been with us for decades.
Hometown Team
Our company and people have been part of the fabric of the areas we serve for a very long time. We are your friends, neighbors and customers, sharing in your sense of pride in and commitment to our communities' well-being.
We are going strong well into our second generation of leadership, in an era when only about 30% of family businesses are still in existence at that point. Ownership is consistently in front of customers, working to ensure that our relationships are nurtured.
Customer Friendly Pricing / Value for the Dollar
You will find that our pricing is fair while maintaining the standards of quality our customers demand and have come to expect.  We may not be the absolute cheapest option, but we do provide significant value for your investment.
We provide much more than mechanical contracting services, we represent peace-of-mind for those who place their trust in us.
Diversified Services
We offer a unique combination of complementary services beyond HVAC and plumbing.  For example, we are proficient in drywall and tiling for those interested in bathroom/kitchen remodeling.
Customers' needs go well beyond "normal" business hours. We always have someone on call to respond to you, promptly and professionally.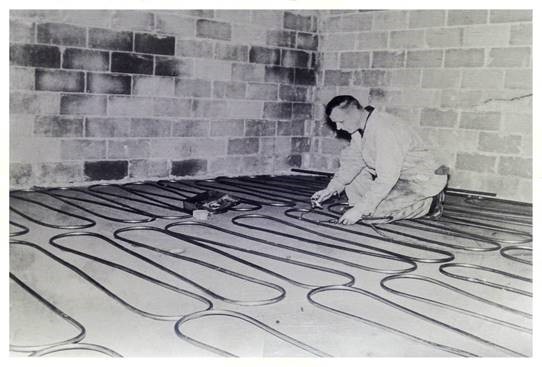 Company Founder
Paul Schlosser Sr.  – Circa 1950's